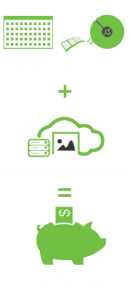 Digital Microfilm Retrieval System
IMAGEhost has been designed as an affordable platform to host microfilm collections for remote access.
As part of your pre-sales support, a Crowley representative will help to evaluate three main areas:
The fitness of the current IT infrastructure for IMAGEhost integration
The microfilm collection and scanning options
 The digital storage necessary to host the collection(s)
Initial pricing is tiered and is based on the size of the collection, the digitization effort (ie: Crowley Digitization services or customer scanning) and the scanning and options selected (ie: OCR scanning). Thereafter, the IMAGEhost license is renewed on an annual basis.
For details, please contact a Crowley representative.