Image Retrieval System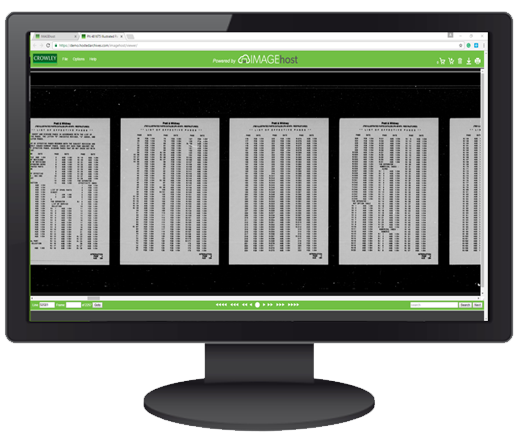 Web-based access to digitized media in its original format …from any location…on any device
IMAGEhost is The Crowley Company's innovative new software system that allows users to easily access scanned microfilm and microfiche collections in their original format from a desktop, laptop, tablet or smart phone.
Working from three key components – access to image repositories, an indexed database and the IMAGEhost operating program – IMAGEhost maximizes initial capture investment by offering full image exposure to any network, client or patron base.
IMAGEhost Purchase Options:
Option One: We Scan. We Host.
Option Two: You Scan.* We Host.
Option Three: We/You Scan.* You Host.
Host and Share Digital Collections Easily
IMAGEhost is offered as either a host-and-share platform or as a software package that integrates seamlessly into an existing infrastructure.
For more information on the technical aspects and cost-saving benefits of IMAGEhost, contact us today.
*Collections must be scanned using Mekel Technology MACH-Series microfilm or microfiche scanners or Wicks and Wilson 8800-Series microfilm scanners and software.